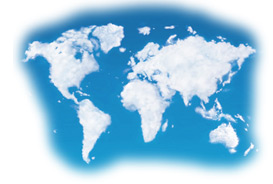 News
Fox Rothschild Rings in New Year with Expansion in Northern California
January 17, 2014
On January 1, 2014, Fox Rothschild merged with MBV Law LLP. The move added seven attorneys to the Fox roster and bolsters the firm's footprint in Northern California.
"The Bay Area is a key region where we wanted to expand our footprint to better serve our clients. We're thrilled to be kicking off 2014 with this expansion and with a team of attorneys who share our entrepreneurial approach to providing excellent client service," said Firmwide Managing Partner Mark L. Silow.
"MBV broadens our practice in Northern California to include a wider scope of corporate and litigation capabilities," continued Silow.
Representing clients in an array of corporate, employment, real estate, intellectual property and commercial litigation matters, MBV Law brings six partners and one associate to Fox.  Although MBV maintains a general practice, the firm has a strong emphasis on representing architects, engineers and other design professionals, especially in the areas of ownership transition planning and mergers and acquisitions.