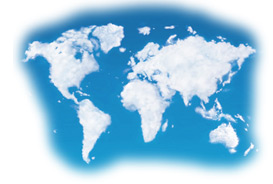 News
Fox Rothschild Re-Elects Mark Silow as Firmwide Managing Partner and Phillip Griffin and Abraham Reich as Firm Co-Chairs
December 13, 2013
Having led the firm through a period of unprecedented growth, Fox Rothschild leaders Mark L. Silow, Phillip E. Griffin and Abraham C. Reich have been re-elected to their respective positions.
Elected by the partnership for three-year terms effective April 1, 2014, Griffin and Reich will remain co-chairs of the firm, and Silow will continue in his role as firmwide managing partner.
During the challenging economy of the past several years, Fox has enjoyed significant expansion and financial success under the leadership of Griffin, Reich and Silow. In just three years, the firm grew from 475 lawyers and 15 offices in 2010 to its current roster of nearly 600 attorneys in 19 offices. Fox's market expansion included new offices in Washington, DC; Denver, CO; Morristown, NJ; and Coral Gables, FL.
In the last several years, Fox has become a leader on many industry fronts. Having established a reputation as an innovator in the profession when The National Law Journal named Fox #1 worldwide in blogging, the firm has been honored by Information Week 500 for two consecutive years for its creative technology solutions. Fox ventured into the app realm, creating an iPhone app for the firm's New Jersey family law practice. Last year, Fox was named the second most diverse law firm in California, and it recently launched a firmwide associate business development curriculum. The firm has also won Healthy Workplace Awards in both its Philadelphia and Pittsburg offices, a direct result of its progressive "Fox Fit and Well" employee wellness program.