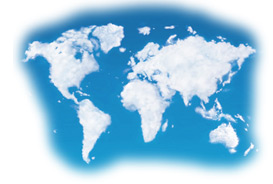 News
Fox Rothschild Named to InformationWeek's 500 List for Second Consecutive Year
November 18, 2013
September 27, 2013
Fox Rothschild LLP was recognized in the 2013 edition of InformationWeek 500, an annual listing of the nation's most innovative users of business technology. This marks the second year the firm has landed on this top list for its implementation and execution of creative solutions to technological challenges.
Fox received the distinction this year for designing and implementing the Fox SMART Program, a year-long effort that successfully transformed the use of technology within the firm through a migration and upgrade to a new operating system.
Michael Rinehart, the firm's Chief Technology Officer, led a team of in-house professionals from Fox's Information Services Department in this initiative.
"As Fox continues to grow nationally, we recognized the need to implement a new and advanced technology system to ensure seamless productivity across all firm departments and offices," said Rinehart. "We developed a strategic office-by-office migration plan to the new platform and held comprehensive training classes for all attorneys and staff. The new system has resulted in faster, more reliable and efficient technology services for the firm," concluded Rinehart.
InformationWeek identifies and honors the nation's most innovative users of information technology with its annual InformationWeek 500 listing, and also tracks the technology, strategies, investments and administrative practices of some of the best-known organizations in the country. Past overall winners include Beth Israel Deaconess Medical Center, PACCAR Inc., The Vanguard Group, CME Group, National Semiconductor, Con-Way, and Principal Financial Group. Unique among corporate rankings, the InformationWeek 500 spotlights the power of innovation in information technology.
Abraham C. Reich
215.299.2090
areich@foxrothschild.com