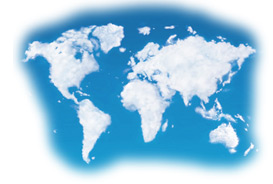 News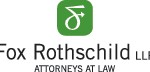 Fox Rothschild Merges with Lottner Rubin Fishman Saul
November 18, 2013
June 24, 2013
Fox Rothschild is pleased to announce its merger, effective July 1, with established Denver law firm Lottner Rubin Fishman Saul, P.C. The team of 16 attorneys – 10 partners, 5 associates and one counsel joining Fox – will significantly bolster Fox's footprint in the Mountain West region less than a year after the firm made its entrance into the Mile High City.
Established in Denver in 1931, Lottner Rubin Fishman Saul is a renowned and respected regional firm with a deep commitment to the Colorado business community and those who live and work in the area.
"Since launching our Denver office last year, we have been seeking to expand our regional footprint and the range of services offered," Fox Firmwide Managing Partner Mark L. Silow said, adding, "With this team, we now have a solid presence in the region, and we will continue to expand our platform as client needs arise."
Joining Fox as partners are Rick J. Rubin, Marshall H. Fishman, Richard J. Saul, Janet E. Perlstein, Patrick J. Casey, Christopher J. Dawes, Michael S. Friedman, Scott A. Ross, K. Harsha Krishnan and Spencer L. Sears; and as associates, Adam Gentile, J.P. Box, Dominic Rivers, Hilary B. Bloom and Joshua Greenberg. Alan B. Lottner joins as counsel.
"Denver continues to experience dynamic growth across many business sectors, and the Lottner Rubin Fishman Saul team are exceptionally well-connected and well-regarded among many Denver area companies and industries. We welcome them with tremendous enthusiasm and look forward to having them as part of the Fox team," said Denver office managing partner Neal S. Cohen.
"This latest group of laterals adds significant depth to the firm's national real estate practice as well as its corporate, litigation and tax law services," continued Silow.  In September 2012, Fox debuted in the Denver market with a trio of former Bryan Cave attorneys that included Cohen and partners Scott R. Bialecki and Mark L. Yaskanin as well as partner Matthew J. Rita, who expanded the firm's national litigation and intellectual property capabilities.
"We are excited to be joining forces with Fox Rothschild," said Rick Rubin, the managing partner of Lottner Rubin. Rubin added, "we believe that with the Fox Rothschild national footprint and breadth of experience, we will be able to substantially expand the scope of services we offer to our clients.  Moreover, we look forward to servicing the needs of Fox Rothschild clients in the Rocky Mountain Region."
Abraham C. Reich
215.299.2090
areich@foxrothschild.com