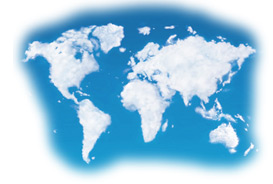 News
Fox Rothschild Launches Data Breach 411 iPhone App
January 17, 2014
It's a general counsel's worst nightmare. Sensitive data. Gone. Stolen by faceless thieves who breached the company's seemingly secure network.
"Data breaches can severely impact a company's reputation and have debilitating consequences to businesses big and small," said Scott L. Vernick, partner at Fox Rothschild LLP and head of the firm's Privacy and Data Security Practice.
But combatting potential catastrophe and navigating proper response protocol has never been easier, thanks to a new iPhone app launched by Fox Rothschild that promises a guide to swift damage control at the fingertips.
A leading privacy and security authority, Vernick spearheaded the creation of the app—called Data Breach 411—to help companies affected by a breach navigate the various state rules and regulations.
"Our app is a 'one stop shop' for in-house counsel and privacy officers to instantly access the relevant state-specific details on what they need to do, who they need to notify, when and how," he continued.
Features of the Fox data breach app include:
•State Security Breach Statutes: An alphabetical listing of the 46 states that have data breach laws in place and links to all the relevant notification statutes.
•HIPAA/HITECH Statutes: Breach notifications rules and other pertinent information related to the loss or theft of personal health information.
•Resources: Links to credit agencies and credit monitoring services as well as the FTC website. Also, a section on COPPA – the Children's Online Privacy Protection Act – and relevant information surrounding the mining of data on minors. This section also includes links to Fox's Privacy Compliance & Data Security Blog and its HIPAA, HITECH and Health Information Technology Blog.
The app is available for free in the iTunes Store. To download it, click here.