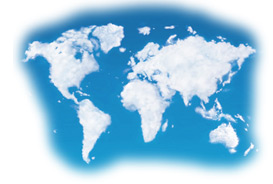 News
Fox Rothschild Continues South Florida Growth with the Addition of Two Veteran Attorneys
November 18, 2013
September 18, 2013
Increasing its South Florida presence, Fox Rothschild LLP announced the addition of two attorneys to its West Palm Beach office. Howard Bregman will grow the firm's expanding real estate practice and Gary M. Dunkel will join a group of experienced litigation attorneys in the location.
In practice for more than 35 years, Bregman guides real estate companies through various real estate and commercial development matters. His practice encompasses commercial development, financing, sales and acquisitions, resort and hotel development and property leasing. He is especially well-versed in representing clients in the acquisition, sale, development and financing of commercial projects for office and industrial properties. In addition, Bregman has experience working with retail and wholesale distribution clients in various matters.
A board-certified business litigation attorney, Dunkel's background includes work in business disputes, real estate litigation, creditors' rights, bank litigation, non-compete lawsuits, foreclosures and commercial landlord-tenant disputes. His holistic approach to civil litigation matters advises clients from the initial complaint through trial and focuses on customized strategies for each case. He has served as the lead attorney on several influential cases including the recent representation of Florida Supreme Court justices concerning merit retention ballot issues. In addition he has served as counsel in an administrative law bid protest concerning a $40 million school construction project and has represented lenders in several multimillion-dollar foreclosure lawsuits.
Both Bregman and Dunkel were formerly with Greenberg Traurig, where Bregman served as Managing Shareholder of the West Palm Beach and Boca Raton offices for 20 years.
Abraham C. Reich
215.299.2090
areich@foxrothschild.com