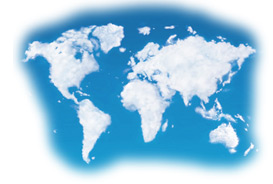 News
Fox Represents NBA and NHL Teams in the First Ever Online Gambling Deal
January 17, 2014
Fox Rothschild gaming attorneys Nicholas Casiello, Patrick Madamba, Jr. and Harry Jackson served as regulatory counsel to the Philadelphia 76ers and New Jersey Devils in a deal with partypoker to become the first major U.S.-based professional sports teams to sign an online gaming sponsorship deal.
The Fox team had been working since late November 2013 to secure the regulatory approvals for the deal, including vendor registration of the teams. They also provided practical advice regarding all marketing activities, including advertisements and mailing list solicitations.
This is the first deal of its kind and was made solely with partypoker, the world's largest listed online gaming business. The sponsorship agreement will integrate the partypoker, Devils and 76ers websites, social media channels, and mobile applications, and provide in-arena signage and rights to broadcast television and radio advertisements during games. It will provide a new medium for online gambling that will enable fans to enjoy a unique game-day experience with innovative digital content.