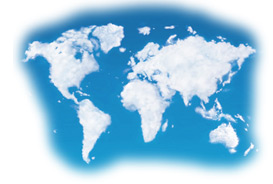 News
Fox Gains Well-Known Five-Member Land Use and Zoning Team in New York
November 18, 2013
June 20, 2013
Building on recent significant additions to its real estate practice, expanding national law firm Fox Rothschild announces the addition of a prominent five-member land use and zoning team in New York City.
Joining as partners are Jesse Masyr and Karen Binder, along with associate Jodi S. Stein and Urban Planners, Ethan Goodman, who will serve as Fox's new Director of New York Planning and Project Management, and Jerald Johnson, joining as the firm's new Director of New York Zoning and Land Use. The team hails from Wachtel Masyr & Missry LLP.
"If you're looking to develop a real estate project in New York City, Jesse, Karen and their team are the go-to group you want at your side," said Michael I. Slapo, managing partner of the firm's New York office. "Their extensive familiarity with New York regulations and approval processes – at the city, state and federal levels – is renowned."
The firm's New York office has also been a hub of growth recently, welcoming partner James M. Lemonedes, former senior counsel/trial specialist for the New York City Corporation Counsel, who now serves as chair of the firm's New York Employment Litigation Group, as well as intellectual property partner Alan M. Sack and Leonard N. Budow, a corporate partner whose clients include some of the world's most acclaimed fashion brands and who now serves as co-chair of the firm's Fashion Law Practice Group.  Richard Bier also recently joined the firm as a partner focusing on corporate and real estate matters.  Bier will serve clients from both the New York and Roseland Offices.
Abraham C. Reich
215.299.2090
areich@foxrothschild.com