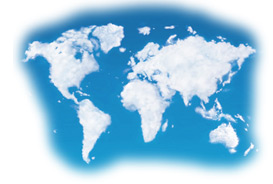 News
Former Navy Judge Advocate Dennis E. Boyle Joins Fox Rothschild LLP
December 2, 2014
Former Navy Judge Advocate, Special Assistant United States Attorney and First Assistant District Attorney Dennis E. Boyle has joined as a partner in Fox Rothschild's Washington, DC office.
Highly adept in resolving an array of criminal and civil litigation as well as appellate matters and with more than 175 jury trials to his credit, Boyle enhances the firm's national White Collar Compliance & Defense practice.
"We are thrilled to welcome Dennis to the firm," said Ernest Badway and Patrick Egan, co-chairs of the firm's White Collar Compliance & Defense Practice. "Dennis' background as a Navy Judge Advocate along with his years of government service bring a distinct and beneficial perspective that will be an asset to our clients across the country."
Boyle represents individuals and organizations under investigation or charged with white-collar offenses, such as money laundering, fraud, internal investigations, health care fraud, controlled substance and pharmaceutical offenses, federal theft and computer charges, antitrust and trade secrets and international criminal law.
Additionally, Boyle defends his clients in civil litigation matters, including federal statutory causes of action such as the False Claims Act, Racketeering Influenced Corrupt Organizations Act (RICO), civil rights violations, allegations of fraud and international litigation.
A former Navy Judge Advocate, Boyle recently retired from the U.S. Naval Reserve with the rank of Commander. In his final assignment in the Naval Reserve, Boyle served as a Court Commissioner with the Navy Marine Corps Court of Criminal Appeals. Boyle tried a number of high-profile cases while in the Navy, and he was deployed to the Middle East during Operations Desert Shield and Desert Storm
An active member of the legal community, Boyle is involved with the National Association of Criminal Defense Lawyers, Pennsylvania Association for Justice, Pennsylvania Association of Criminal Defense Lawyers (where he serves on the board of directors), National Board of Trial Advocacy, the International Criminal Bar Association and the Business Crimes Committee of the International Bar Association (where he serves as an officer), among others.
Boyle studied international law at George Washington University National Law Center, and received his J.D. from University of Baltimore School of Law and his B.A. from Elizabethtown College.
Dennis previously operated a boutique law firm.