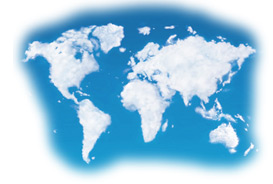 News
Former Judge Raymond T. Lyons Joins Fox
November 18, 2013
July 11, 2013
Fox Rothschild LLP is honored to welcome retired U.S. Bankruptcy Judge for the District of New Jersey, Raymond T. Lyons, to the firm's Princeton office.
"Judge Lyons is recognized and renowned for his significant and breakthrough mediation work in bankruptcy cases. His steadfast dedication to helping effect amicable resolutions in highly complex cases is lauded by both the business community and the bankruptcy bar," said Douglas J. Zeltt, managing partner of the firm's Princeton office. "We are truly honored to have him join our team and provide his strategic insight in bankruptcy mediation to the benefit of Fox clients."
With more than a decade of judicial service, Lyons is highly regarded for his mediation services in bankruptcy and financial restructuring cases before the U.S. Bankruptcy Court in the District of Delaware. At Fox, Lyons will devote his efforts to assisting clients in mediation and alternative dispute resolution.
Among his most well-known and significant mediations is the Chapter 11 case filed by bank holding company Washington Mutual, Inc. following the largest bank failure in history. The mediation, which was covered by major news outlets across the country, led to a bankruptcy exit plan valued at $7 billion and spawned mediation with additional groups of claimants. Lyons was lauded in the official court transcript for his dedication and commitment to effecting an agreeable resolution to the benefit of all parties involved in the matter.
Abraham C. Reich
215.299.2090
areich@foxrothschild.com