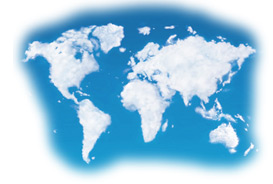 News
Former Independent Counsel for the White House Robert Ray Joins Fox Rothschild's New York Office
November 18, 2013
October 7, 2013
Strengthening its litigation and white-collar compliance and defense capabilities, Fox Rothschild is pleased to welcome former federal prosecutor and Independent Counsel for the Whitewater investigation Robert Ray as a partner in the firm's New York office.
A respected courtroom veteran who aggressively advocates his clients' interests in white-collar criminal defense matters, Ray concentrates his practice on corporate governance and compliance issues, internal investigations and general litigation, including civil RICO and commercial fraud.
Ray's practice encompasses a wide range of areas including: regulation, securities, commodities trading, insurance transactions, money laundering, forfeiture, Sarbanes-Oxley Act, Bank Secrecy Act, environmental compliance, health care fraud, antitrust, False Claims Act and Foreign Corrupt Practices Act.
In 1999, Ray succeeded Kenneth Starr as Independent Counsel for the White House, and was responsible for the In re Madison Guaranty investigations, which concluded with published final reports on matters involving FBI files, the White House Travel Office, Whitewater and Monica Lewinsky.
"The litigation group at Fox has a proven track record in corporate compliance, internal investigations and criminal defense, and I am looking forward to joining such a seasoned and skilled team," said Ray. "The widespread trial experience and national capabilities that the firm has to offer lend itself well to further expand my practice."
Abraham C. Reich
215.299.2090
areich@foxrothschild.com