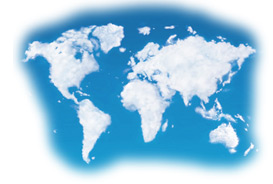 News
Former General Counsel for U.S. Steel Corporation James D. Garraux Joins Fox Rothschild's Pittsburgh Office
March 26, 2014
Fox Rothschild is delighted to welcome former United States Steel Corporation General Counsel James D. Garraux as Counsel in its Pittsburgh office.
Garraux spent 34 years at U.S. Steel – one of the world's largest steel producers – working his way up from director of labor arbitration to general manager and vice president of labor and employee relations to general counsel and senior vice president of corporate affairs. He retired in late 2013.
"Jim possesses a truly practical and comprehensive understanding of complex corporate management issues and operations.  His knowledge and experience will undoubtedly provide tremendous benefit to clients, particularly given his first-hand insight with the complex labor and employment matters that challenge today's employers," said Fox Rothschild Firmwide Managing Partner Mark L. Silow.
"This is a very exciting opportunity for Fox Rothschild and our clients.  We're thrilled to welcome him to our team in Pittsburgh," said Fox's Pittsburgh Office Managing Partner Bill Stang.
Garraux served as the chief labor negotiator for U.S. Steel during bargaining for the last three  national master labor contracts, including the watershed 2003 agreement that enabled U.S. Steel to purchase the assets of National Steel Corporation out of bankruptcy.  As General Counsel and Senior Vice President-Corporate Affairs, he led a team of 50 in-house attorneys and a myriad of outside counsel in the performance of a wide range of legal activities, including: litigation; international trade; labor, employment and employee benefits; corporate and commercial matters; acquisitions and divestitures; and environmental law. Garraux also managed the company's governmental affairs and environmental affairs activities.
During Garraux's tenure as General Counsel, U.S. Steel completed the acquisitions of Lone Star Technologies of Dallas, Texas and Stelco, Inc. of Hamilton, Ontario, Canada and the divestiture of its Serbian operations. His legal team also prevailed in several significant labor and employment litigation matters, including Sandifer et. al. v. United States Steel Corporation, a Fair Labor Standards Act matter recently decided by the Supreme Court of the United States, and United Steelworkers Local 2660 v. United States Steel Corporation, a matter involving the WARN Act recently decided by the Eighth Circuit Court of Appeals.
An active member of the Pittsburgh community, Garraux serves as chairman of the board for the American Red Cross, Southwestern PA chapter and is involved with a number of bar associations including the Association of General Counsel, American Bar Association, Pennsylvania Bar Association and the Allegheny County Bar Association.
Garraux earned his J.D. from the University of Pittsburgh School of Law and his A.B. from Duke University.