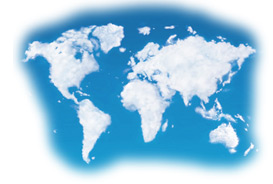 News
Former FDA Counsel Jason Sapsin Joins Fox Rothschild's Denver Office
November 18, 2013
October 3, 2013
Deepening the firm's commitment to providing a full complement of intellectual property and regulatory counseling services to its clients, Fox Rothschild LLP is pleased to welcome former Associate Chief Counsel of the U.S. Food and Drug Administration Jason W. Sapsin as counsel in the firm's Denver office. Sapsin joins Fox from Polsinelli Shughart PC, where he led the firm's FDA practice and will serve in the same capacity at Fox.
Specific examples of Sapsin's FDA regulatory advice include the development and prosecution of drug and device marketing applications, product risk analysis and food and dietary supplement submissions.  More generally, he assists clients in developing and reviewing product labeling, advertising and marketing materials for regulatory compliance.  He also advises clients on and, if requested, manages product recalls while defending companies and individuals threatened with agency enforcement action.
As former FDA Associate Chief Counsel, Sapsin advised the agency in investigations and in pursuing seizures, injunctions, product recalls and other enforcement actions.  He participated in several significant legislative and regulatory initiatives, including FDA's promulgation of rules and guidance regarding fresh produce and nutritional labeling and the agency's expansion of cooperation between federal and state regulatory authorities in enforcement and regulatory actions. He is a recipient of an FDA Outstanding Service Award and has served as counsel to the Deputy Associate Commissioner for Regulatory Affairs in FDA's Office of Regulatory Affairs.
Abraham C. Reich
215.299.2090
areich@foxrothschild.com