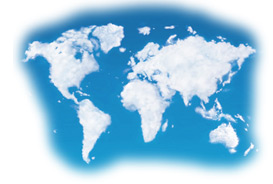 News
DeWitt Litigator Named President of Wisconsin Law Foundation
July 15, 2013
Michelle M. Friedman
MADISON — The law firm of DeWitt Ross & Stevens S.C. today announced that Attorney Jon Axelrod was elected president of The Fellows of the Wisconsin Law Foundation. Founded in 1999, The Fellows organization was created to honor members of the State Bar of Wisconsin for significant legal achievements and leadership in their communities. With a majority of the Board voting, Attorney Axelrod was elected on Friday, April 26, with his tenure beginning immediately.
Axelrod is an attorney in the firm's Madison office, a member of the Litigation practice group, and he boasts an impressive record of litigation successes. Several of his cases have resulted in landmark decisions in Wisconsin and federal appellate courts, including the United States Supreme Court. His candor and professionalism are well noted in that he was appointed by the Supreme Court of Wisconsin and served for five years on the Board of Attorneys Professional Responsibility, the disciplinary board which regulates the ethical practice of law in Wisconsin. Axelrod received his law degree from the University of Wisconsin Law School.
The Fellows' annual recognition reception and dinner will be held on Thursday, October 3, 2013, at the Nakoma Country Club in Madison.
DeWitt Ross & Stevens S.C. is one of the top ten law firms in Wisconsin and the largest Madison based law firm.  It has nearly 90 attorneys practicing in Madison and Metropolitan Milwaukee in a variety of legal areas and has the experience to service clients of all scopes and sizes. The firm is known for its work in several areas, including corporate and family-owned businesses, employment, environmental, employee benefits, government relations, health care, litigation, real estate, tax, estate planning, family law, personal injury, intellectual property, patents, trademarks and copyright law.
– See more at: http://www.dewittross.com/news-education/posts/2013/04/30/attorney-jon-axelrod-elected-president-of-the-fellows-of-the-wisconsin-law-foundation#sthash.aiZa39MZ.dpuf