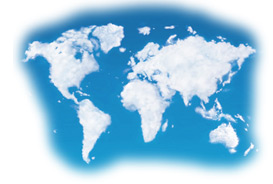 News
DeWitt Adds Scherer to its Intellectual Property Team
July 7, 2016
DEWITT ADDS SCHERER TO ITS INTELLECTUAL PROPERTY TEAM – ENHANCING ITS DOMESTIC AND INTERNATIONAL PRACTICE
MILWAUKEE|MADISON|MINNEAPOLIS – DeWitt Ross & Stevens S.C., and its affiliate DeWitt Mackall Crounse & Moore S.C., today announced Christopher M. Scherer joined its Brookfield office as a member of its Intellectual Property group.
"We are excited to welcome Chris and his global intellectual property practice to the firm. His experience with preparing domestic and international patent applications, with an emphasis in the electrical systems and medical software arenas will greatly benefit our clients," said Bradley C. Fulton, DeWitt's President & Managing Partner.
Scherer concentrates his practice on domestic and international patent prosecution, particularly for electrical and electronic circuits and systems, computer software, medical devices, medical patient monitoring and treatment technology, device fabrication, optical devices and systems, as well as mechanical devices. His clients include universities, small and large corporations, privately held businesses, corporations and foreign clients through foreign law firms. He is actively involved in the International Association for the Protection of Intellectual Property (AIPPI), and serves on the AIPPI-US National Steering Committee. The Executive Committee of AIPPI has also appointed Scherer to its International Standing Committee on Standards and Patents.
Scherer, who earned his J.D. from the John Marshall Law School, and his B.S. in Electrical Engineering from Marquette University, is a prolific speaker having given dozens of presentations to a variety of groups on the topic of intellectual property law, and created and taught an Intellectual Property Law course in the Marquette College of Engineering. He is the Programming Chair for the Wisconsin Intellectual Property Law Association (WIPLA), and he is a member of the American Intellectual Property Law Association (AIPLA), the American Bar Association (ABA) and the Milwaukee Bar Association (MBA). He is admitted to practice in Wisconsin, Illinois and the District of Columbia.
Scherer will be speaking on a panel at the AIPLA Spring Meeting in Minneapolis on May 18 2016, on Added Matter in US, European and Chinese patent prosecution.
About DeWitt
DeWitt Ross & Stevens S.C., including its affiliate DeWitt Mackall Crounse & Moore S.C., is one of the ten largest law firms based in Wisconsin, with an additional presence in Minnesota. It has more than 115 attorneys practicing in Madison and Metropolitan Milwaukee, Wisconsin, and Minneapolis, Minnesota, in a variety of legal areas and has the experience to service clients of all scopes and sizes. The firm is known for its work in several areas, including corporate law, employment, environmental, employee benefits, government relations, health care, litigation, real estate, tax, estate planning, family law, immigration, personal injury, intellectual property, patents, trademarks and copyright law.
More information is available at www.dewittross.com.