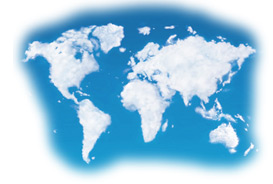 News
Darrell D. Miller Named to Variety Magazine's Dealmakers Impact Report
January 17, 2014
Darrell D. Miller, Chair of Fox's national Entertainment Law Department and Managing Partner of the Los Angeles Office, was selected by Variety magazine as one of 2013's major dealmakers and was featured in their annual Impact Report.
Named as one of the "Showbiz Strategists," Miller is among 60 individuals behind the most significant deals in the entertainment industry over the past year.
Miller is noted for his work with pastor and movie producer, T.D. Jakes, Reginald Hudlin, Chris "Ludacris" Bridges and other corporate clients.
In practice for more than 23 years, Miller focuses his practice on transactional law with an emphasis on the motion picture, television, music, theatre and multimedia industries. His clients include diverse and visionary individuals and companies, reflecting his commitment to developing multimedia opportunities within the convergent climate of today's entertainment industry.
As a trusted advisor and deal-maker to many of Hollywood's top-tier multi-hyphenate professionals, Darrell developed his practice around one fundamental principle: identify and counsel clients who seek to sustain their brands by creating multiple streams of income. This pioneering approach to income-generation through leveraging brands across a variety of distribution and media platforms has made him a game-changing figure in the careers of some of today's most iconic celebrities, successful companies and non-traditional brands.
Miller's full Impact Report profile, along with the complete list of dealmakers, can be found in the December 2013 issue of Variety magazine.