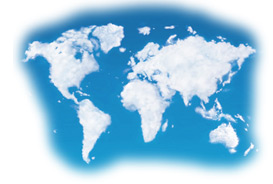 News
Darrell D. Miller Named Power Attorney by The Hollywood Reporter
November 18, 2013
May 23, 2013
As a testament to his effective brand-building strategies, Darrell D. Miller, chair of the firm's national Entertainment Department, has been named to The Hollywood Reporter's list of Power Attorneys for 2013.
In the special edition issue, Miller was noted for his work with some of Hollywood's leading African-American talent, including Angela Basset, Ludacris, T.D. Jakes and NeNe Leakes – who he assisted with getting NBC and Bravo Networks to work together and allow Ms. Leakes to be on two high-profile television shows at the same time, Bravo's reality series The Real Housewives of Atlanta and the NBC sitcom The New Normal.
The influential list of 100 attorneys is determined through a research team that studies the biggest deals and legal cases of the past year. Lawyers are identified as talent dealmakers, litigators or corporate dealmakers and evaluated against their peers based on cases won/nature of deals closed as well as their reputation within the entertainment legal community.
Miller has established himself as the go-to attorney for actors, athletes, executives, production companies and others in the entertainment industry seeking creating innovative strategies for career growth. With more than 22 years of experience in entertainment law, he has been acknowledged as a trailblazer among Hollywood entertainment lawyers with such accolades as the National Bar Association's 2012 Entertainment Attorney of the Year award and his consistent "Top 50 Showbiz Player" designation by Black Enterprise Magazine.
Miller is a member of the Black Entertainment & Sports Lawyers Association Hall of Fame and serves on the Air Force Entertainment Liaison Board. He is also a member of the Beverly Hills Bar Association, Los Angeles County Bar Association, American Bar Association (Section Member, Forum on Entertainment and Sports Industries), Black Entertainment and Sports Lawyers Association (Past Chair of the Board of Directors, President and Executive Committee Member) and the Academy of Television Arts and Sciences (Past Member Board of Governors and Executive Committee and Past Chair of Membership and Diversity Committees). He is also a frequent panelist and guest moderator of discussions relating to both the talent and institutional aspects of entertainment law.
Abraham C. Reich
215.299.2090
areich@foxrothschild.com