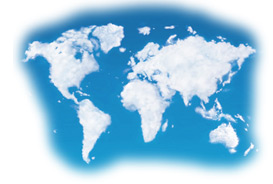 News
CuevasLugo Abogados Adds New Intellectual Property Partner
January 11, 2017
As of January 9th, 2017, Ana G. Cisneros Martínez del Campo has joined CuevasLugo Abogados as new Partner, to develop and consolidate the Intellectual Property practice in our firm.
Miss. Cisneros has 13 years of experience practicing Intellectual Property, as part of recognized law firms specialized in the field, and has developed the area of IP and litigation in matters related to administrative law.
She also has extensive experience in the preparation and filing of trademarks, copyrights, data privacy protection, both in consulting and preparation of policies, as well as administrative litigation related to trademarks, patents, copyrights, domain name disputes, consumer claims (PROFECO), as well as before the Federal Court of Administrative Justice and Collegiate Courts, in matters relating to Intellectual Property, as well as other administrative subjects, such as the responsibility of public servers and appeals against administrative regulations.