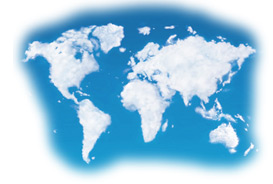 News
Court Upholds Judgment in Favor of Former Police Officer, Looper Reed Client
November 15, 2013
The 14th Court of Appeals in Houston issued its opinion affirming judgment in favor of Looper Reed & McGraw client Troy Perry. Mr. Perry filed suit in 2006 against Alief Independent School District and two of its police officers for violating his rights under the Texas Whistleblower Act and the First and Fourteenth Amendments to the United States Constitution.
Perry alleged that AISD terminated his employment in retaliation against him for reporting violations of law by the two officers. A Harris County jury returned a verdict in Perry's favor and issued a final judgment of more than $900,000. Looper Reed attorneys Jim Reed and Mitch Ackal represented Perry. After trial, Reed was honored by the Texas Lawyer as "Litigator of the Week."
After the trial court entered a final judgment, the defendants appealed. On October 31, 2013, the 14th Court of Appeals in Houston issued the opinion affirming the final judgment.