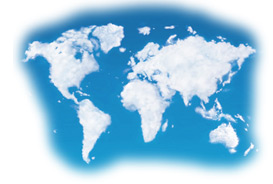 News
Changes in employment law effective 1 January 2016
January 26, 2016
Maartje Briedé, Höcker Advocaten, Netherlands
From a Dutch employment-law perspective, 2015 was a tumultuous year. The most important aspects of the Work and Security Act (Wet Werk en Zekerheid, 'WWZ') took effect, changing employment termination law dramatically. The changes in employment law for 2016 are not nearly so drastic. An overview of the most relevant developments is provided below.
1. Flexible Work Act
On 1 January 2016, the Working Hours (Adjustment) Act (Wet Aanpassing Arbeidsduur, 'WAA') was transformed into the Flexible Work Act (Wet flexibel werken, 'Wfw'). This new law enables employees who have worked for at least six months to request an adjustment in their working hours, number of hours worked and work location. The Wfw applies to all companies with ten or more employees. In principle, employers must grant requests to change the working hours or number of hours worked, unless compelling business interests preclude this. The employer need only consider a request to change the work location. If it denies the request, though, it must furnish a written statement of reasons and consult with the employee.
Tip:
As an employer, you are well advised to respond to a request to adjust the working hours or number of hours worked at least one month before the requested start date. If you do not do this on time, the employee's request will automatically be granted.
2. Unemployment Insurance Act
During the period 1 January 2016 to 1 August 2019, the maximum period for receiving unemployment benefits will gradually be reduced from 38 months to 24 months. The benefits period will be reduced by one month each quarter, leading down to 24 months. Until 1 January 2016, unemployment benefits were accrued at the rate of one month of benefits for each year of employment. As regards the first ten years, the one month of unemployment benefits for each year of employment rule still holds since 1 January 2016. Yet, from 1 January 2016, only a half month's worth of benefits is accrued for each year of employment after ten years. The years of employment accrued before 2016 are still counted in the old manner.
Prior to 1 January 2016, employees who were 64 or older on the day that they became unemployed no longer needed to apply for jobs. Effective 1 January 2016, this age limit has been raised to the state pension age minus one year.
Tip:
Timely inform employees who lose their jobs about the unemployment benefits rules.
3. Working Beyond State Retirement Age Act
The following rules became more flexible on 1 January 2016:
– The notice period for terminating employment contracts with persons who have reached the state pension age is now one month. The new measures will be evaluated in 2018.
– The obligation to continue paying salary while the employee is sick has been reduced to 13 weeks instead of 2 years. The new measures will be reviewed in 2018, and a decision will be taken whether to reduce the duration of the obligation further, to 6 weeks.
– The 'chain provision' (regarding whether consecutive periods of employment constitute successive employment, thereby creating an employment contract for an indefinite period) has been adjusted for employees entitled to state pensions. An employment contract for an indefinite period only arises after six contracts or after four years. This solely applies to employment contracts entered into after the employee reaches the state pension age.
– The employer need no longer grant a request by an employee who has reached the state pension age to increase the number of hours worked.
– Further, in reorganisations, public‑sector employers – as was already true for private-sector employers – must first dismiss persons working past the state pension age.
Tip:
Take advantage of these rules making it more attractive for employers to take on or retain persons who have reached the state pension age.
4. Labour Market Fraud (Bogus Schemes) Act
This law, which went into effect in two stages (1 July 2015 and 1 January 2016), is intended to help prevent unfair competition between companies, strengthen the legal position of employees and ensure that employees are paid wages in accordance with the laws and regulations, collective bargaining agreements or provisions in individual employment contracts.
The following changes became effective on 1 January 2016:
– Employers need to furnish unambiguous payslips, in which all the amounts are clearly explained. The Social Affairs and Employment Inspectorate may fine an employer if the payslip is not proper.
– The minimum wage may no longer be paid in cash; instead, the amount must be deposited to a bank account. The employer can, though, pay in cash the employee's earnings above the minimum wage.
As from 1 July 2016, any schemes in which employers pay less than the entire minimum wage will be impermissible. It will therefore no longer be possible to deduct compensation for lodging, meals or the like.
Tip:
Check whether your payslips comply with the new rules.
5. Declaration of Independent Contractor Status
At this time, it appears that the Declaration of Independent Contractor Status (Verklaring Arbeidsrelatie, 'VAR') will cease to exist on 1 April 2016. This will be replaced by model agreements which have already been assessed by the Tax and Customs Administration and published on its website.
Tip:
Keep in mind that the VAR will no longer be valid once the new law comes into force.
6. Transitional payment
Finally, effective 1 January 2016, the 'transitional payment' (severance payment if the employment contract is not extended) has been increased from EUR 75,000 to EUR 76,000 gross, or one year's salary if the employee's income exceeds EUR 76,000 gross.  As of 1 July 2015 employees who have been employed for at least 24 months will receive the transitional payment if the employment contract is terminated, rescinded or not extended on the employers initiative.