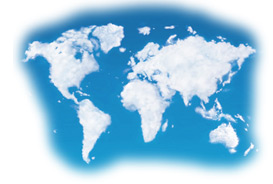 News
50 Harter Secrest & Emery Attorneys Named to "Super Lawyers"
September 15, 2014
The law firm of Harter Secrest & Emery LLP is pleased to announce that 40 HSE attorneys have been selected for inclusion in the New York – Upstate 2014 edition of Super Lawyers®, and another 10 HSE attorneys have been named 2014 Upstate New York "Rising Stars." HSE partner Erika N.D. Stanat was also recognized as one of Super Lawyers' "Upstate New York Top 25 Women." Super Lawyers is a rating of outstanding lawyers who have attained a high degree of peer recognition and professional achievement. The Super Lawyers lists are published as a special supplement in leading newspapers and city and regional magazines across the country. The HSE attorneys selected for inclusion in Super Lawyers are:
Peter H. Abdella
Kenneth W. Africano
Richard E. Alexander
John A. Anderson
Thomas R. Anderson
Jerauld E. Brydges
Jeffrey J. Calabrese
Margaret A. Catillaz
Theresa A. Conroy
David R. Ferris
Philip R. Fileri
Raymond L. Fink
Carol E. Heckman
Amy L. Hemenway
John C. Herbert
Paul W. Holloway
John G. Horn
William A. Hoy, IV
Thomas J. Hurley
James M. Jenkins
Daniel R. Kinel
William L. Kreienberg
David M. Kresock
Ross P. Lanzafame
David M. Lascell
Anthony D. Mancinelli
Leslie M. Mauro
Raymond P. Miller
Frank A. Novak
Martin W. O'Toole
John T. Pattison
Christopher M. Potash
Edward F. Premo, II
Cathy Kaman Ryan
Brian B. Shaw
Kimberly I. Shimomura
Erika N.D. Stanat
Paul D. Sylvestri
Jeffrey A. Wadsworth
Richard T. Yarmel
HSE attorneys selected as Rising Stars are:
Joseph G. Casion
Gregory J. Coughlin
Candace M. Curran
Brian M. Feldman
Kyra T. Keller
Amy J. Kellogg
Alexander R. McClean
Jessica A. Myers
Kelly A. Pronti
Jesse A. St. Cyr
Harter Secrest & Emery LLP
The firm with the most U.S. News and Best Lawyers Top Tier rankings in Western New York, Harter Secrest & Emery provides legal services to clients ranging from individuals and family-owned businesses to Fortune 100 companies and major regional institutions. With offices in Rochester, Buffalo, Albany, and Corning, NY, the firm has more than 130 attorneys and total staff of 260.