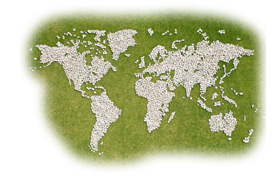 Lexwork Americas
Welcome to the Lexwork Americas Members Only page!
Lexwork Practice Groups Meetings:
Please join us for the 2017 Lexwork practice groups meeting, including the business law, employment, litigation, and real estate groups.
Thursday, June 15th and Friday, June 16th
Boston, Massachusetts
Host Firm: Sherin and Lodgen LLP
Expense Reimbursements:
Please fill out and submit the expense reimbursement form. For questions regarding reimbursement policies and procedures, please contact:
Mark Silow
msilow@foxrothchild.com
Email Distribution Lists:
Quick Links:
Policies
Newsletters
Forms
Reports
If you have information you'd like to add to this page, please contact Kim Hafley at khafley@fosterswift.com.