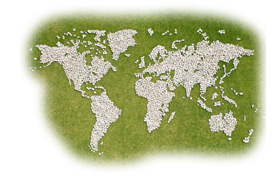 Lexwork Americas – Policies
The following policies are available for download. Click on the title to download the file.
Engagement Letter Policy – Policy governing the content of engagement letters for referred matters.
Lexwork Constitution – Constitution governing Lexwork International Europe only. It does not apply to members of Lexwork located outside of Europe.
Lexwork Affiliation Protocol (2005) – Affiliation protocol between Lexwork International and Great Lakes Law (now Lexwork North America.
Lexwork Affiliation Protocol (2010) – Affiliation protocol between Lexwork International and Great Lakes Law (now Lexwork North America.
Lexwork Affiliation Protocol-Executed Schedule 1
Lexwork Logo-Schedule 2
Referral Policy – Current policy statement governing referrals among member firms.
Referral Reporting Policy – Current policy governing reporting of referrals among member firms.
Lexwork Americas Referral Report Template (example PDF)
Lexwork Americas Referral Report Template (Excel)
Expense Reimbursement Policy – Current policy governing reimbursement of expenses by Lexwork North America. (Updated March 2012)
Expense Reimbursement Form
Use of Lexwork International Trademark – Memorandum regarding the proper use of the trademark.
Lexwork IP Agreement
Lexwork USA Canada TM Assignment
Sublicense Agreement
LEUA Committee Report May 2014