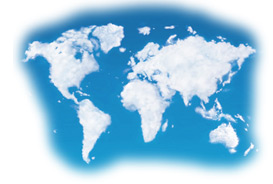 Quality Standards
The member firms of Lexwork International practice independently of each other and are not responsible for each other's work. However, they recognize the importance of providing a consistent level of service for clients and strive to deliver excellent work product on time and within budget requirements. To help achieve this, member firms have established the following Practice Standards:
Lexwork International Practice Standards:
Member firms are able to conduct business in English, and have English-speaking receptionists and after-hour message service or voice mail in English.
All client communications (phone calls, letters, faxes and e-mails) are acknowledged within one business day taking into account time zones and firm's hours of business
Estimates of fees and expenses are provided to the client at the onset of the assignment and firms do not exceed any estimate without the client's permission.
Client requirements for progress and other reports including frequency and format are discussed at the beginning of any work.
Invoices are rendered promptly and show disbursements separately.
Member firms have appropriate backup arrangements for each lawyer.
The technology capabilities of member firms include industry standard information technology security standards for document preparation and storage as well as the ability to prepare and edit documents using Microsoft Word.
Member firms maintain systems to identify and avoid conflicts of interest.
Member firms maintain appropriate professional indemnity insurance.
Lexwork International attaches considerable importance to these practice standards and welcomes your comments or suggestions on the quality of service you receive from our members.
Click here to contact us.