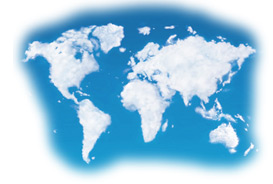 About Us
Lexwork International is an association of high quality mid-sized independent law firms with offices in major cities located across Americas, Europe and Asia.
We are not an ordinary law firm association. Dedicated individuals from all law firms are actively involved with Lexwork International and have driven its growth into new cities every year. When an email is sent out seeking a referral to a law firm in a different jurisdiction, there is always a quick response.
Members of Lexwork International know each other well as a result of high attendance at our annual in-person meetings and participation in regular conference calls. Everyone is extremely helpful often reaching out beyond the network to ensure member firms can be responsive to their clients and find a referral to an appropriate law firm in places where we currently do not have a Lexwork member.
We are also an association of like-minded firms, with the desire to provide clients with high quality, cost-effective advice and legal representation. Clients with legal needs in foreign countries can be referred to firms that are knowledgeable about local laws, regulations, and local customs. Because we make the initial contacts with network members on behalf of our clients, the transition to a law firm in a new jurisdiction is greatly simplified.
Lexwork International has proved to be a cost-effective and efficient solution for meeting the international needs of clients. As more of clients expand their businesses regionally, nationally, and internationally, our members can call upon legal professionals they know and trust to deliver high quality legal services.
Our History
Lexwork International was founded in 1973, and on October 28, 2005 the Governing Boards of both Lexwork International and Great Lakes Law, a North America law firm association, became affiliated under the Lexwork International brand. Commenting on the announcement at the time , John Turnbull, chairman of Lexwork International said, "I am delighted that we have concluded the affiliation with Great Lakes Law. Both networks share the same philosophy which rests on the desire to ensure reliable and cost effective support and advice for their clients in other jurisdictions when needed."
Click here for information about membership.