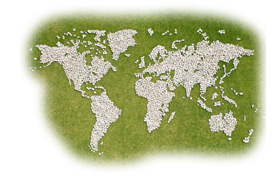 FAQs
What is Lexwork?
Lexwork International is an established independent association of high quality mid-sized independent law firms in major cities located across Europe, Americas and Asia committed to assisting their clients in obtaining high quality legal services at reasonable prices.
When was Lexwork International established?
As it exists today, a collaborative association of Lexwork Europe and Lexwork Americas began in 2005. However, each group informally traces its beginnings back to the early 1990s in the case of Lexwork Americas and to the early 1970s in the case of Lexwork Europe.
What are the benefits of joining Lexwork?
There are many, including:
the ability to meet the international requirements of clients
the expanded network of legal contacts
45 member firms in 32 countries around the world
to gain new business from other Lexwork International networks
What type of practice does a firm need to have?
Many of the Lexwork International firms are full service law firms, however, the majority of the referrals are in the areas of general corporate law, cross-border transactions and related dispute resolution matters.
What is the cost to join?
Fees are reviewed each year. Please contact the governing chair for your geographical region for current membership fee levels.
How do you become a member?
Typically new members are identified after one or more existing Lexwork member firms has had a positive working relationship with, or has personal knowledge of the candidate firm. However, interested firms are encouraged to contact the governing board chair of their geographical area for any questions they may have about membership. Please see About Membership.
How many referrals will I receive?
Referrals vary year to year. We encourage firms interested in membership to inquire about referrals during the conversations with Lexwork International members during their exploration of membership.
What is the culture of this group like?
This is a professional group that values collegiality and relationships. The connections formed during the in-person meetings and conference calls facilitate the relationships necessary for lawyers to have a trusted referral network available should their clients have questions or the need for legal advice in jurisdictions outside their own. A member of Lexwork International knows that he or she can offer quality counsel to a client wherever they may have a need for legal services.
How often do you meet? What is the structure?
The members of Lexwork International place great emphasis on building strong relationships with the representatives of each member firm. Therefore, the all members meet in-person every autumn to discuss organization business, elect new members, foster relationships with existing members, and share best practices. Additionally, Lexwork Europe & Asia and  Lexwork Americas each hold a regional in-person meeting each spring.
In between in-person meetings, the members of Lexwork Americas maintain contact by conference calls for all members and other means.  A Coordinating Committee, consisting of three members of Lexwork Americas and three members of Lexwork Europe & Asia, meet quarterly via conference call to discuss  progress on initiatives, facilitate the relationships between all member firms and to address new opportunities to provide outstanding legal service to clients around the world.
Are there any practice group meetings?
Lexwork Americas has six practice groups that meet by conference call. Most practice groups also have one in-person meeting each year. These groups share best practices and discuss changes in the law and how it impacts their clients and jurisdictions.
Lexwork America's practice groups are:
Business (including Bankruptcy)
Employment
Health Care
Intellectual Property
Litigation
Real Estate (including Construction)
Lexwork Europe & Asia currently runs two practice groups:
Intellectual Property
Business Development